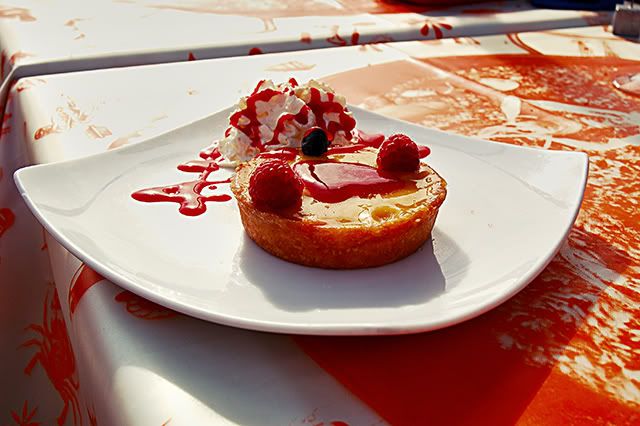 © All Rights Reserved
I didn't know whether to photograph this delicate dessert at Escribá's, the famous restaurant by the beach in Barcelona, or devour it mercilessly. I think I will keep it somewhere safe in my digital photo album just in case someone needs this tartlet picture for the dessert menu. Being in front of the sea in the afternoon, having a good
paella
and picking up the most tempting dessert from an assorted selection on a tray is like mana from the gods.
Recommended: I have added some Pandora radio stations to my sidebar to make your stay here more pleasant. I am aware of the fact that you can't select what you want to hear but I have an excellent remedy for that, a very hot link. It is just a player on a web called
Musicovery
. It works in a curious way though. You select your mood and it gives you the right music with the right tempo. You can select genre and year. Songs and artists are displayed in front of you using Flash. Weird but fast, innovative and addictive.