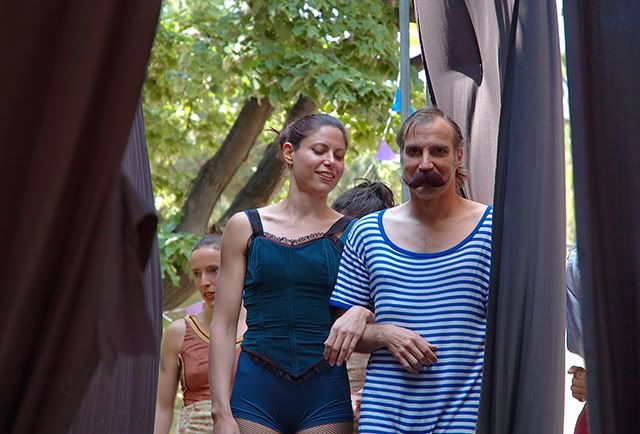 A backstage insight, this was what I wanted to portray when I captured these two artists before the curtain call. How does it feel when your work is rewarded with a big round of applause? How much time is there behind every performance? Rehearsals, blunders, stress and then the big day arrives. Nerves as usual make their best to ruin your act, your stomach becomes your worst enemy and you feel a sudden rush of fear but little by little your will overcomes your insecurity and you manage to seduce the audience with a great performance. And then you are there behind the curtain. You left the stage too fast maybe. Although it was not enough prize, you wait, still thinking things didn't turn out right, and then...they call you back, they ask for an encore with a standing ovation. How did our two artists feel at that very moment? Take a look at their faces, they speak for themselves.
Remember that you can always find fresh stories about the hottest trends in Google search right now thanks to
Google Hot Trends Swicki
on the sidebar. For example try
Benoit murder
tag. Maybe you can post something about some of the most uptodate topics on the web to boost your traffic.