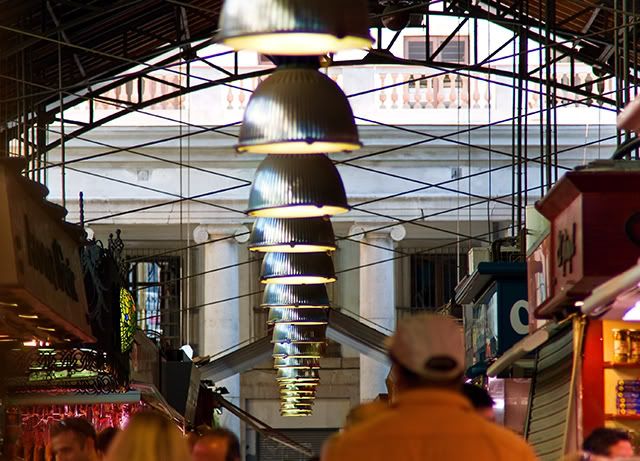 Most important cities in the world have markets which they are more or less proud of, not because we as inhabitants are going to earn profit from selling products but due to the fact that major markets are a representation of traditions and cultural legacy handed down from past generations. What I mean is that we as a community are proud of El Mercat de la Boqueria or Mercat de Sant Antoni or Mercat del Ninot, because part of our history is present in those premises, in the architecture, in the products sold, in the way they are displayed, in the way things are cooked or the advice they give us to prepare a nice dinner the way our grandparents did, in the daily thriving of so many families that have been in this trade for ages. This is what we are and how we are and is good to see that visitors like it and get to know Barcelona by one of the most ancestral means, by the food. Check this youtube video of La Boqueria Market by denniscallan.

Remember you can spot
La Boqueria market on my Flickr map
!