Flower Classification Wanted!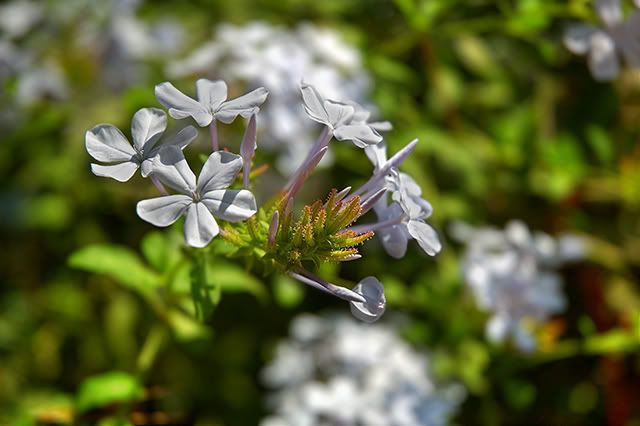 In another shameful and flagrant act of ignorance and neglection this blogger dares to post another photograph of flowers without even knowing the family, the genus and the species' scientific and common names. Taxonomy lovers must be scratching the back of their necks compulsively, twitching their eyes involuntarily while trying to assimilate this. Well yes, I just know it is a flower. Since this blog is photography oriented, or disoriented sometimes, it is not always prepared to detach from the pixels and light path. There have been some sad stories in the past of Barcelona Photoblog when I dared to mistake a moth for a hummingbird. On the other hand, why losing the opportunity to show you flower pictures just for the sake of beauty. Besides, were you born being called Rose or Hyacinth?, are you going to be ignored if you don't have a name?. I don't think so. In the end, they will give you a name, a simple name, flower or in your case, human being. I advice you to follow this
youtube video link
, sit and relax.
I quote: In the garden, growth has its seasons. First comes spring and summer, but then we have fall and winter. And then we get spring and summer again.
Unintentional and naive link:
Flower
Labels: flower photography, flowers, garden, July 2007, musings, quotes, unclassified