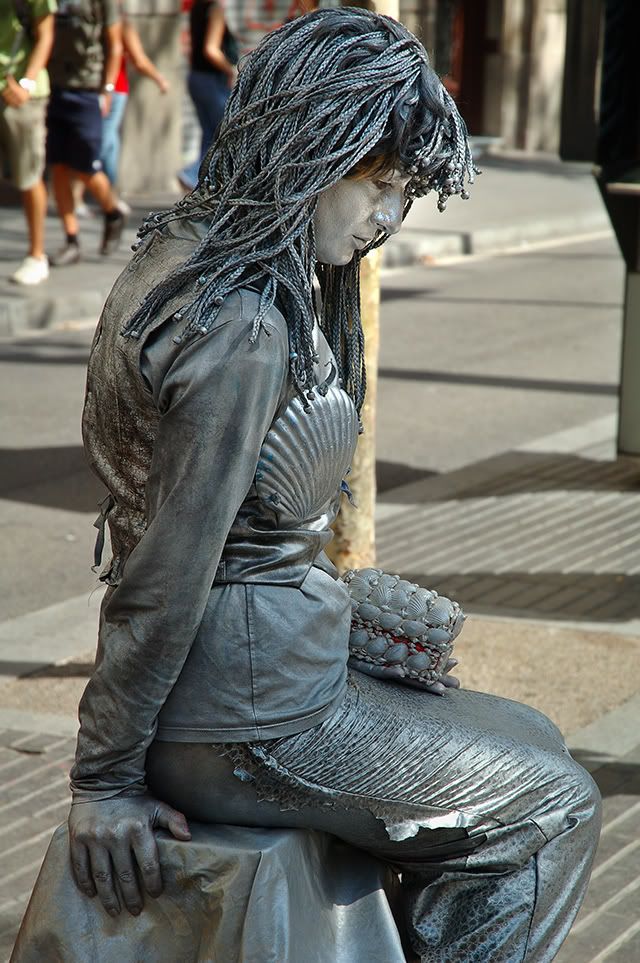 Once upon a time there was a little
mermaid
, a sad and lonely little mermaid, working nine to five out of the water to make ends meet in
Las Ramblas
, Barcelona. She only wanted to go with her father in the deep blue sea some miles away from Barcelona port but human money was better than devaluated seashells in her underwater world. Tough life indeed, so much makeup, scales getting dry in the sun and those stingy strange creatures with no tail staring at her like a school of fish. Yeah, it sounds like a tale but
human statues
in Las Ramblas are real people, they need the money so let's give them some coins to take back home cause they really deserve it.
Picture I liked today from the City Daily Photo group:
Free Parking
by Hyderabad Daily Photo, India. I like the silhouette of the road and the incredible amount of cars in the huge traffic jam.