Fish Market, La Boqueria, Barcelona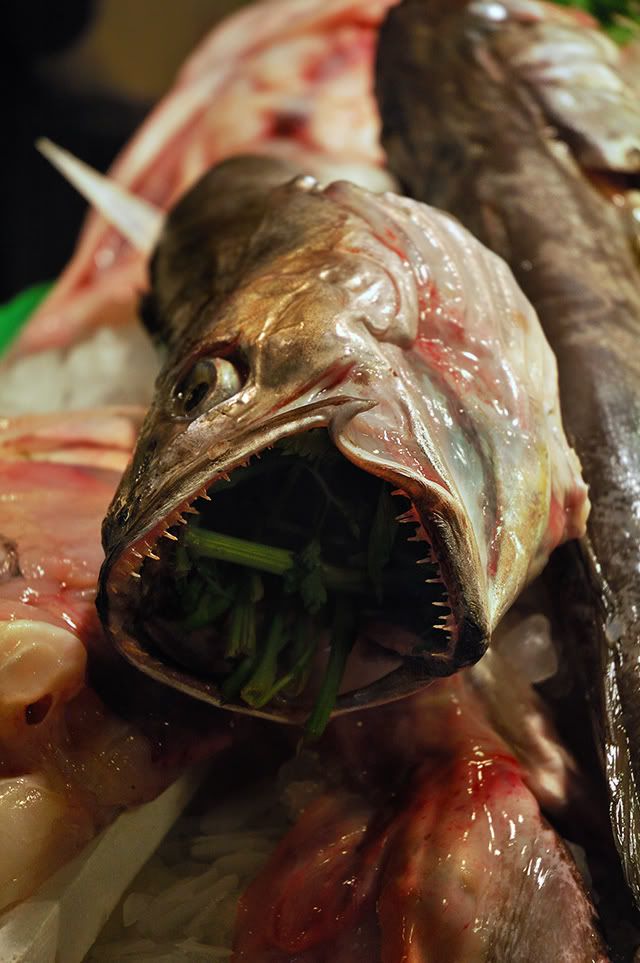 The fish section of La Boqueria market is not only a good place to buy fresh fish but also an attractive spot to take your camera and let go your imagination. I think this image is rather cruel or looks like some still life painting perhaps but that's the way it is with food. We kill to survive. I hope someone bought the rest of this fish. At least, they didn't have to use its head as promotional bait in vain. La Boqueria is one of the most important markets in Barcelona and sells a great variety of products. It is said that what you don't find there you won't find elsewhere. I can't guarantee that but its stalls are a pleasure to the eye and a must-see during your stay in the city. Here is an old post with another image and a video:
Visit La Boqueria Market in Barcelona
.
Labels: fish, la boqueria, la boqueria market, still life