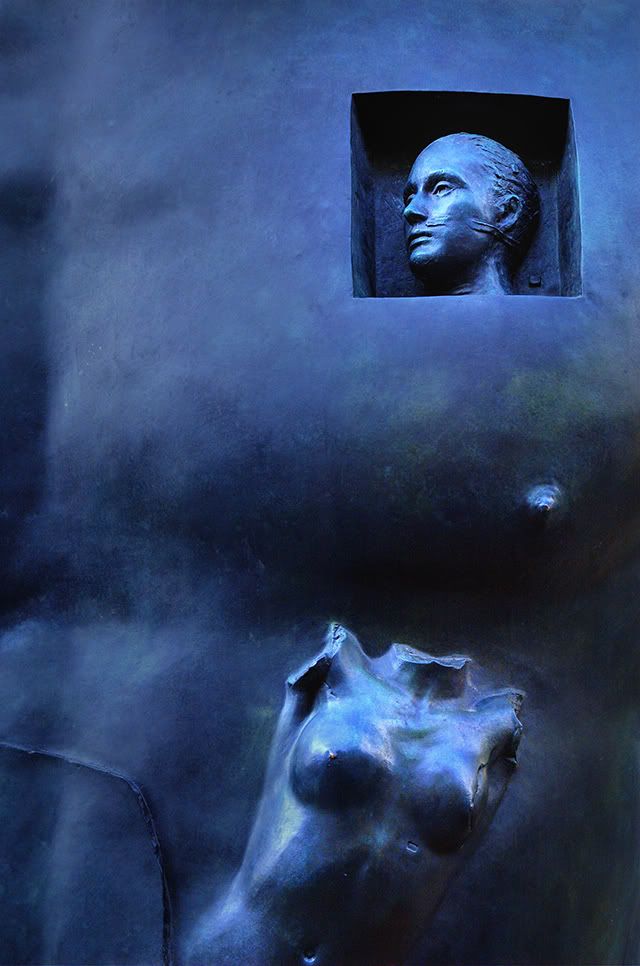 The Tuscan or Grande Toscano (Toskanczyk in Polish, Igor Mitoraj's mother tongue) was first exhibited along with Ikaria and Tindaro in La Défense District, Paris in 1983, in fact, they were conceived for that part of the city based upon previous drawings by the artist. Now Grande Toscano is in Barcelona till July 2007 as part of an itinerant exhibition by this famous sculptor born in 1944 in Oederan, a town in the district of Freiberg, Germany, but of Polish parents. I took the liberty of applying some tonal treatment with an HDR software plus a little extra light with Photoshop to both the head in the frame which I think represents the heart or the soul of the Tuscan, and to the female bust coming out of Adam's rib according to what I interpret. Of course Igor if you disagree with such lay approach please let me know.
Today's Pick: As you know Google is publishing the daily
trends
or most searched terms in the engine so I thought it might be useful to you.