Barceloneta Memories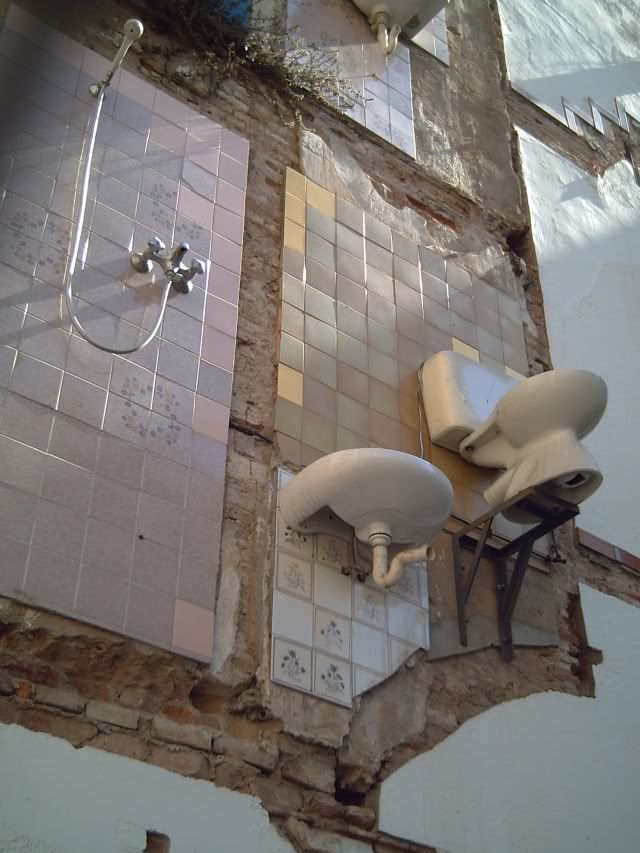 © All Rights Reserved
I finally found the place. I had seen a similar photo published somewhere about this demolished building in La Barceloneta, a popular quarter in Barcelona and I wanted to take a couple of pictures myself to share them with you. As you see the façade appears to have been restored a little bit (notice the toilet seat has been secured with an iron support and the white wall is quite clean), maybe the sign you can see here in this
other shot
of the whole wall belongs to the artist who decorated the place, I don't know. There is a chain-link fence surrounding the estate thus the shadow on the top left corner.
PS: The other day I published a picture about reflections at Maremagnum and Enric a fellow blogger told me many of us overlap when taking pictures. He has a very similar image taken at the same place and in fact I had seen it after I took mine, so I would like you to
check
it too. Don´t miss the rest they have wonderful photos.
Satellite Image of La Barceloneta in Barcelona, Spain
Technorati Tags:
barcelona photoblog
|
barcelona
|
barcelona photos
|
barcelona pictures
|
street
If you liked it please vote