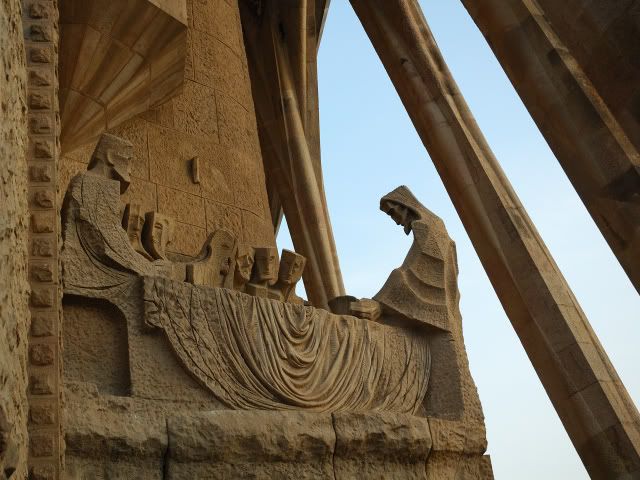 I couldn't help resuming architecture pictures posting. I promise I will try to do some rehab. Here it goes: This is the Last Supper, a sculptoric group or scene on the left hand corner of Passion Façade at Sagrada Familia.
The sculptures by artist Josep Maria Subirachs date back from 1987 when he moved to the cathedral to continue the master's colossal dream. I not only recommend reading his biography but also to discover his work.
Regarding the image, I only have to add that it was shot from behind the fence in the staff parking lot, thus the low angle and the few saints. I think it has been shot less from this side of the building.
Hmmm...how can I be so naive?!