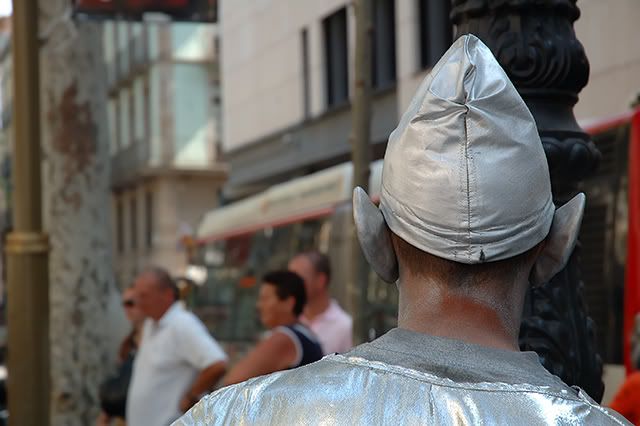 Some days ago I published
Human Statues at Las Ramblas: Elf or Vulcan?, Barcelona
. It is not very attractive to capture people's nape unless the faceless silhouette is expressive enough against the background. This time, on the contrary, the living statue was as stunning as it looked in the side profile picture. As it happened then, I still don't know if this is a goblin or what. Anyway, the man was well disguised. As we are dealing with people photography today I am going to suggest a set on Flickr you will never forget:
- A set about inhabitants of
Papua, New Guinea
by Eric Lafforgue.
- My set about Humans Statues or
Street Artists
- I have started a new blog that compiles blog posts, news, some videos and good widgets all related with Google Hot Trends list. Any of the tags referred to as volcanic or on fire are a gold mine if you manage to include them in your post and still make some sense. Please try
Hot Google Trends
and tell me what you think.